Meet our former Interns
Jakob and Helena
What did you do before the internship?
At the time of my internship, I was a master's student at the Stockholm School of Economics. After my graduation, I joined a small equity hedge fund as an investment analyst. Before joining Investor, I worked at a family-owned real estate company and supported them in the divestment of their portfolio
What did you get to do during your internship?
During my internship, I supported the business team of a listed company in their strategic review. Furthermore, I worked with several business teams on various short-duration tasks, which gave me insight into different business models and strategic question, but also allowed me to get to know all the coworkers
Why should I apply?
I believe that the internship offers a unique opportunity to gain insight into both high-level strategic questions that international companies face and the dynamics of the stock market. In my opinion, the best of two worlds.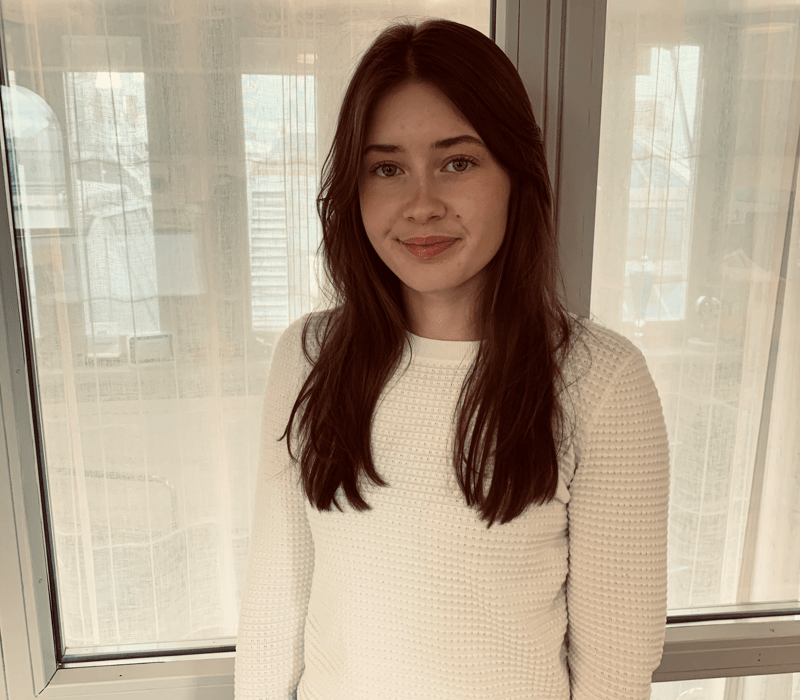 What did you do before the internship?
Before my internship at Patricia Industries I interned at a Venture Capital firm in Stockholm and San Francisco where I looked at prospective start-up investments. Prior to that I worked part-time at different banks in Stockholm.
What did you get to do during your internship?
My first project was to conduct a market analysis of the chronic wound care market to investigate what new technologies could be interesting for Mölnlycke to introduce to the portfolio. I also spent time evaluating a prospective add-on investment for Atlas Antibodies. As part of this, I had to revisit high school level chemistry and biology to remind myself of the differences between a peptide and a protein. I created presentation material explaining the science behind the target company's technology, analyzed their financials and also made an on-site visit to a laboratory to meet with researchers in the field to learn more.
Why should I apply?
Interning at Patricia Industries is a great opportunity to learn about private equity investing, how to assess an investment case as well as how Patricia Industries develops its portfolio companies. Working alongside a small but highly driven and supportive team also means you will get to take on responsibilities quickly.
We open our application process twice a year; in September and February.
Click here to keep up to date and we will send you a notification as soon as we open our application process.
The recruitment process for our Internship is divided into three steps; application, assessment (tests) and interviews. The tests are used as a means to give us a broader and more objective understanding of a candidate. We also hope that they will give you as a candidate interesting and valuable insights as well as input to your own development.
We are convinced that top quality individuals with diverse minds make all the difference. However, to enjoy the work we believe some attributes to be more important, such as passion, open-mindedness and collaboration, along with an interest in strategic and financial considerations.
We offer 10-week internships in the spring and fall. Spring internships typically start in January or March. Fall internships typically start in August or October.
Turnover
(NAV) of SEK 760 bn.
Already working at Investor AB?
Let's recruit together and find your next colleague.